UK Trading Standards seizes dangerous cosmetics from 15 London stores
The London businesses were fined after Trading Standards raids in 2016
Thousands of potentially life threatening cosmetics have been found and seized in London, UK, in a crackdown by Trading Standards.
Fifteen cosmetics businesses have been found selling the illegal products and were fined £168,579, the UK watchdog reported.
The majority of the prosecutions concerned the supply skin lightening products containing dangerous and prohibited levels of hydroquinone, mercury or corticosteroids, which are prohibited in European regulations.
The prolonged use of products containing such compounds and chemicals could cause consumers a host of health problems from skin thinning and discolouration to organ damage and even cancer in the long run.
A product called Grace Duo, produced in Western Africa, contained 18% of the bleaching agent hydroquinone. This is believed to be the highest amount ever found by trading standards in such products.
Another soap product, manufactured in Pakistan, called Faiza Beauty Cream contained 0.54% of toxic Mercury.
According to Trading Standard spokesperson, Paul Gander, retailers do not have legitimate reasons to sell these prohibited products despite "the clear demand".
"They have no excuse. In terms of the law, it is their duty to check that all of their products contain an EU manufacturer's address and ingredients list," he said.
"They should turn these products away, but they don't want to lose business. The retailers believe that if they stock these goods, consumers will buy other items in-store and it will make them a profit. But they should put customer safety first."
Problems online
The local authorities say they are now tackling the problem of dangerous online retailers, as they have identified at least 15 online retailers using eBay to sell prohibited skin lightening products.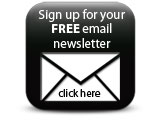 Company bosses who sell banned cosmetic products can be fined up to £20,000 per offence and sent to prison for up to one year.
Companies