UK aerosol filling figures rise by 5%
Antiperspirants, deodorants and body sprays up 9.5%
For a third year in a row, aerosol filling figures for the UK have registered a rise, growing 5% to 1464.7 million units in 2012.
The largest sub-sector within this industry, antiperspirants, deodorants and body sprays, showed particularly strong growth, up 9.5% to 708.9 million units. Meanwhile, perfumes and colognes also grew an impressive 73.7% to 17.4 million units. According to BAMA, the increase in these sub-sectors is partially down to the development of export markets overseas.
In other areas, sun tan and bronzers grew 17.9% to 2 million units, while hair products including mousses and hair sprays grew 1.1% to 90.8 million units. The only sub-sector to register a decline was shaving soaps, lathers and creams, which dropped 1.7% to 196.2 million units.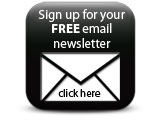 Considering other aerosol segments, the sector has recorded an overall growth of 11.5% between 2006 and 2011, which contrasts with overall manufacturing figures, which have seen a downturn of around 10% in that period. Commenting on the overall picture, Dr John Morris, Chief Executive of BAMA, said: "During a difficult time for UK business it is gratifying to yet again see strong growth for the aerosol fillings sector. Our resilience as an industry is testament to the popularity of this product format. We witnessed 9% growth in 2011 and to enjoy 5% growth last year is very pleasing for all those working in the sector. I congratulate BAMA's members on their success."