UK microbead ban edges closer as government re-affirms commitment
Legislation banning the manufacture and sale of microbead containing products is expected to come into force from 1 October
The UK is on track to introduce legislation to ban the manufacture and sale of cosmetics and personal care products containing microbeads.
In a House of Commons debate on 8 March, MPs discussed the impact of microbeads on the environment and re-affirmed their desire to ban the plastic particles in wash-off products.
Plastic society
Rebecca Pow, MP for Taunton Deane, said: "The truth is that we have become a plastic society, and unbeknown to us, plastics infiltrate our lives through an enormous range of products that we use every day. "It is increasingly coming to light that many of these plastics are in fact causing damage to our environment, in particular our marine environment, which is now heavily polluted with plastics as a direct result of the actions of mankind."
Sue Hayman, MP for Workington, added: "The huge amount of plastic in the sea is massively damaging to marine animals and the ecosystems in which they live.
"We heard the shocking statistic that 90% of birds have plastic in their stomach, and we heard from the hon. Member for Taunton Deane that there are serious concerns about microplastics entering the food chain and reaching humans."
She added that legislation is expected to come into force in October.
Microbeads: How bad are they?
• More than one third of the British public backed a ban on microbeads
• One fifth of microbeads are used in the cosmetics and personal care industry
• Microplastics from the cosmetics and personal care industry are thought to be responsible for up to 4% of total plastics in the ocean
• It is estimated that a total of 15 trillion to 51 trillion microplastic particles have accumulated in the oceans
• A plate of six oysters can contain up to 50 particles of plastic
Timeline confirmed
Dr Thérèse Coffey, The Parliamentary Under-Secretary of State for Environment, Food and Rural Affairs, confirmed: "Our expectation is that we will ban the manufacture of microbeads from the start of 2018 and ban the sale of products containing them from July 2018."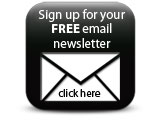 The government's consultation on the ban has now closed and the results are due shortly.
Companies