UK prestige beauty retail sales hit highest ever rate
Despite online beauty sales posting impressive growth figures, British shoppers remain loyal to bricks-and-mortar
In-store UK prestige beauty sales have reached an all time high at £2.2bn, according to market research group NPD.
Despite the bricks-and-mortar sector growing by just 2% in 2016, the group says the figure demonstrates the continued importance of the in-store shopping experience for customers.
The fragrance industry accounted for half of the sales last year, with reported figures of £1.1bn.
But the largest growth in premium beauty was online sales, which grew by 28% in 2016 to £379m.
Despite the impressive growth figure, online represents just 14% of the total prestige beauty market.
"We are certainly seeing that online is leading the way with regard to repeat purchases and interestingly skin care purchases and make-up," June Jensen, Director of NPD UK Beauty told Cosmetics Business.
"But for bricks-and-mortar businesses, the importance is for consumers to touch, feel and try, and for beauty advisors to educate consumers."
Other key stats include:
Source: The NPD Group
"There's a continued love affair with the hands-on shopping experience and this looks set to continue," Jensen said.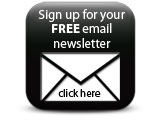 "The retail sector has responded to the threat from online beauty retailers by enhancing the in-store offering. So, we can clearly see now how important it is to ensure you utilise these two channels to maximise the sales of the brand's SKUs/portfolio."
Companies