UK retail sales boosted by warm start to 2019
But volumes flattened in April, according to the UK's Office for National Statistics
Monthly retail sales flattened last month following a 1.8% sales hike during the three months to April 2019, according to data released today by the UK's Office for National Statistics.
When compared with March, the quantity brought by UK consumers last month was 0%. However, online retailing continues to boom with digital purchases accounting for 18.7% of total retail compared with 17.7% in April 2018.
Indeed, the healthy retail growth in the three months to April this year was largely spurred by online, with non-store retailing increasing 9.4% on the previous three months.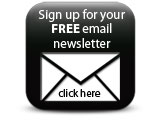 That said, it was clothing items, rather than personal care, which the Office for National Statistics credited with driving online growth during the unseasonably warm start to the British spring.
Companies