UK retailers lose £2.7bn to theft and malpractice
Regulatory | Retail | Skin Care
Most commonly stolen beauty items are razor blades and facial creams
UK retailers were shortchanged of £2.7bn over the last year due to shoplifting, employee theft, internal fraud and administrative errors.
The figure was released as part of the 2014 Global Retail Theft Barometer, which also reported that shrinkage cost the retail industry more than £81bn worldwide in 2013.
In the health and beauty sector alone, 15.1% of retail shrinkage was down to dishonest employee theft, 24% shoplifting, 23.9% supplier fraud and 36.9% administrative and non-crime losses. When it came to shoplifting in this category, the report revealed that razor blades and face creams were the most commonly stolen items.
The report, underwritten by an independent grant from Checkpoint Systems, was carried out in 2014 in 24 countries among 222 retailers representing £475 billion in sales. In other countries, the study showed that shrink is down slightly; the lowest shrink rates were recorded in Norway (0.83% of retail sales), followed by Japan and the UK (0.97%). The US came in at 1.48% of retail sales, down slightly from 1.5% last year. The highest rates were recorded in Mexico 1.7% and China 1.53%.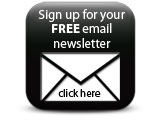 Russell Holland, VP Sales UK & EMEA Distributors, said: "Over the last year, retailers in the UK have been making great strides and investments in the fight against retail crime. Many UK retailers reported that improved security methods have helped them to keep losses under control. We're also seeing retailers invest in their employees' education and understanding of loss prevention, marking an encouraging step in the fight against retail crime in the UK."