URL to IRL: The leaders of social engagement in beauty
Dove, Bath & Body Works and Sephora are top the US list, but what other brands have made the grade?
Dove, Bath & Body Works and Sephora are the three top personal care and beauty brands in the US, according to the latest social media analysis from Engagement Labs.
The marketing research company used its TotalSocial tool for the first time to measure consumer conversations about beauty brands.
The data brought together social media 'listening' with offline word-of-mouth analytics to create a single performance score and a definitive list of the Top 30 US brands.
Beauty companies were assessed on the volume of conversation on and offline, positivity conversation, the sharing of brand content on and offline, and day to day consumer engagement.
"Given how much most brands in the personal care and beauty category are focused on influencers with a large Instagram following, this is an important reminder that consumers are also talking about these brands offline as they determine what looks good, which new or long-standing brands best meet their needs, and generally share their experiences with others," Ed Keller, CEO of Engagement Labs told Cosmetics Business.
Cosmetics Business takes a look at the Top 10 beauty brands in the US and exclusively reveals the full list.
1. Dove
Dove took the lead as the top personal care and beauty brand for consumer conversations, by asserting itself as a company that continuously questions perceptions of beauty.
The Unilever-owned brand refuses to let itself be defined as just a body care brand, but something bigger – a social movement.
"Dove is a standout because it performs well both offline and online," said Keller.
"The brand has sustained its marketing success over the years through promoting positive self-image and highlighting issues surrounding the media's depiction of women, which spark conversations."
"Dove's campaigns are larger than beauty tips and tutorials, which is why the brand has been so successful."
2. Bath & Body Works
Instagram/@bathandbodyworks
Bath & Body Works, the number two TotalSocial personal care and beauty brand, uses its retail stores to build an emotional connection to its customers.
Designed to evoke pleasant memories from the past – such as the scent of a holiday candle or a favourite fragrance – the stores are designed to feel like home. In addition, the brand has carefully cultivated relationships with in-store customers, which in turn leads to offline conversation.
3. Sephora
Sephora has merged the online realm with its bricks-and-mortar presence. Over the past 12 months the LVMH brand has rolled out Beauty Tip Workshop concept stores across the US.
The 'Tip' in the store's name stands for 'teach, inspire, play' and was so called due to the interactive technology featured on location.
The store blurs the lines between digital and physical. At the heart of each store is The Beauty Workshop, which features a large table with individual workstations. Each workstation features a big screen, iPad, USB port and wifi.
The large screen can be used to gain inspiration for new beauty looks from The Beauty Board – a gallery through which products can be bought. The content available on The Beauty Board is user-generated. Meanwhile, the iPads provide shoppers with a device on which to view tutorials and use Sephora Virtual Artist technology.
4. Neutrogena
Neutrogena launched its first global digital campaign last year. The 'see what's possible' ad was shown in more than 27 countries worldwide.
Alongside the digital campaign, Neutrogena has also partnered with Girls Inc. which works with young females in the US and Canada. It created offline conversation by mentoring and offering support to help girls set goals, overcome obstacles and improve their academic performance. Girls Inc also works with policy-makers to advocate for legislation and open up new opportunities.
5. Nivea
In 2012, Beiersdorf announced that it would invest in Nivea's digital marketing to maintain its 'relevance today'.
Despite launching the controversial White Is Purity advert earlier this year, the brand has claimed a solid spot in the top ten.
6. L'Oréal
The French beauty giant has been steadily working towards restructuring its media spending in favour of digital channels.
In 2013 the company allocated just 15% of its media budget to digital channels but this significantly increased to 30% in 2016 and is likely to be much higher this year.
To connect with customers, the brand uses influencers as a staple ingredient in its marketing strategy. By promoting content created by influencers, L'Oréal is able to bring credibility to its content and better adoption of the recommendations made by these personalities.
7. Pantene
Pantene coined the term "dad-dos" (like hair-dos) last year to show that even macho dads can — and should — spend quality time with their daughters, which helps girls be more self-confident, self-reliant and successful.
The Super Bowl commercial and #DadDo was a hit on social media, trending organically on Facebook for 48 hours after launch. The advert and YouTube 'how-to' series inspired 250 million #DadDo social media impressions and 1.68 billion media impressions.
8. Gillette
Gillette appointed e-athlete Enrique xPeke Cedeno as global ambassador earlier this year
P&G's Gillette, which has faced serious challenges to its business model from competitors like Unilever's Dollar Shave Club in recent years, is the only men's personal care brand to make the top ten.
To hold onto its 60% share of the $15bn market, P&G has invested in both online and offline marketing and advertising strategies, including a web-based shave club and advertising partnerships with major movie franchises.
9. Clinique
Despite being a well establish brand for more than 48 years, Estée Lauder wanted to attract more millennials to its fan base.
"We're a brand that has very high awareness in the US —over 90%— but we're definitely thought of as a dermatological brand, very functional, the one you go to when you have a problem," Jane Lauder told Adweek.
"The question became, how do we make sure we're breaking through and connecting emotionally, too?"
Since 2014, the skin care brand has invested heavily in its digital marketing strategy including launching its #FaceForward campaign and partnering with TED Talks. To create buzz for another new line, the Pop Lip collection, Clinique worked with Wieden + Kennedy to create an interactive music video featuring singer Zara Larsson.
10. Avon
In an age of online product reviews, beauty bloggers and make-up subscription boxes, there was a risk that Avon — which has six million reps worldwide - could be left behind.
But dubbed as the original social network, the brand has ensured it thrives in the digital era with its 21st century facelift last year. The 130-year-old brand actively encourages its representatives to sell online by launching MyAvonStore, an online platform for them to sell through.
The best of the rest
11.Head & Shoulders
12.Suave
13. Aveeno
14. MAC Cosmetics
15. Olay
16. Dial
17. Maybelline
18. Garnier Fructis
19. Jergens
20. Old Spice
21. Mary Kay
22. TRESemmé
23. Revlon
24. Clean & Clear
25. CoverGirl
26. Herbal Essences
27. Burt's Bees
28. AXE
29. Vaseline
30. Proactiv
How can brands improve their ranking?
"The relatively low online scores point to the quickest path toward improvement," said Keller.
"Some brands have found their voice online, such as Mary Kay and MAC Cosmetics for online sharing, and Sephora for online volume.
"Beauty brands should look closely at the social media strategies of these companies and look for opportunities to emulate their efforts, in order to generate more online conversation and recommendations for their own brands.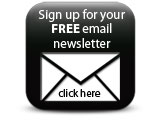 "This involves more than paid influencers to post on Instagram, but rather creating sustained online engagement with everyday consumers."
Cosmetics Business says:
"The message behind it is important"

"Total social' may sound like here-today-gone-tomorrow marketing jargon, but the message behind it is important. Brands need to be able to reach the widest audience they can, so they shouldn't only measure the success of their social media campaigns on the number of comments, shares or clicks they get, but how effectively they are sparking conversations offline. It all comes down to how good a brand's content is. If it hits the mark, consumers will want to talk about it, online and offline."
- Jo Allen, Editor, Cosmetics Business Market Report
"Real insight is what is said in private"

"It might be tempting for brands to get caught up in purely digital investment, but spending time exploring what consumers are saying in the real world is just as important: they are selling real products to real people. Real insight is what consumers are saying in private with their peers, away from millions of eyes. Dove understandably topped the rankings because it is trying to be a movement for women. Not every brand can be Dove, but they can listen to consumers rather than just reading them.""
- Sarah Parsons, Reporter, Cosmetics Business
"Internet users are seeking time offline"

"Omnichannel has been the buzzword of the beauty retail industry for a few years now. Despite woeful predictions of the death of bricks-andmortar, physical stores have proven their worth and consumers are still seeking out real-world interaction with brands. It's great to target your audience on social, but don't think that consumers are no longer engaging face-to-face. A 2016 survey by Ofcom revealed that UK internet users are increasingly seeking time offline – so make sure you're ready when they do."
- Lucy Tandon Copp, Editor, Cosmetics Business