US Congress bid to reform cosmetics legislation
But proposed Safe Cosmetics Act already under attack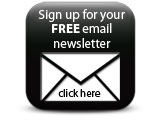 An attempt is being made to revise the US 1938 Food, Drug and Cosmetics Act with a proposed Safe Cosmetics Act (HR2359) which would allow for recalls by the US Food & Drug Administration (FDA) and require full ingredient disclosure, while phasing out toxins and allegedly misleading labels.

Introduced to the House of Representatives by Democrat Reps Janice Schakowsky, Ed Markey and Tammy Baldwin, the bill has been referred to the House's energy and commerce and its education and the workforce committees.

The Campaign for Safe Cosmetics co-authored the new bill which would reduce registration fees for smaller businesses, while insisting on funding for FDA oversight. "When there are cancer-causing chemicals in popular hair-straighteners and baby shampoos and neurotoxins like lead in make-up, you know the regulatory system is broken," said Lisa Archer, the pressure group's director. "This bill recognises that consumers have a right to safe personal care products and that companies [should] ensure their products are safe."

Personal Care Truth, a group of independent cosmetic business owners, has responded to the proposed Act saying that while it is pleased Congress is taking a proactive approach at looking at the cosmetics industry, it believes the bill holds universal flaws that could impact the whole cosmetics industry.

"It is unworkable, far reaching, and will do absolutely nothing to make cosmetics safer than they already are," said Lisa Rodgers, co-founder of Personal Care Truth. "We support safe cosmetics and certainly believe the FDA could use more transparency; however, we should be focusing on improving current legislation instead of completely changing it to serve the goals of non-governmental organisations that have yet to present the science to support their claims."

Areas of the bill that come in for particular criticism from Personal Care Truth include label confusion, international confusion, aromatherapy labeling and enhanced business risks.