US personal care ingredients market up 3% on 2005
Polymers and surfactants dominate while natural personal care enjoys healthy growth, reports Kline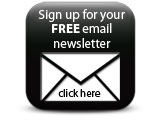 Consulting and research firm Kline & Company has reported a 3% growth in the US personal care ingredients market since 2005 and predicted it to grow at a compound annual growth rate of 2.2% through to 2014. According to Kline's Global Personal Care Ingredients 2010: Market Analysis and Opportunities report, the US market for personal care ingredients is second only to that of Europe.

While conditioning polymers and surfactants are the largest categories, making up 32% and 23% of the personal care ingredients market by volume, respectively, natural personal care ingredients have benefited from an 8% rise in the US natural end product market. Demand for plant-derived surfactants grew 2% faster than the market for traditional surfactants in 2009, Kline noted.

"Although there is still a perceived issue with performance of natural ingredients prohibiting their usage in many formulations, the opportunities for growth surpass those more traditional ingredients creating a forum for innovation," commented Anna Ibbotson, industry manager, chemicals & material practice at Kline.

In the US, the overall market share is split among the leading five players, who account for around 43% of the market. The most consolidated product categories, according to Kline are hair fixative polymers and conditioning polymers with the top three players constituting over 75% of the overall market.
Companies