US research highlights scents of opportunity
Nine out of ten American women use scented body products
Scented body products are used by nine out of ten women in the US, whereas just 1% of women use only fine fragrances, reveals the newly released 2014 Women's Fragrance Track Report from The NDP Group. The majority of women – nearly 60% – use both fine fragrance and a scented body product, regardless of their age or race, however approximately one in three women only use scented body products, indicating the value of this particular product category to the fragrance industry.
"The wide usage of scented products in the US is an outstanding opportunity for the fragrance industry; the fact that so many women are using more than one type of scented product indicates that the fragrance industry's audience has a variety of scent needs and desires that they are looking to fulfill," said Karen Grant, Vice President and Global Beauty Industry Analyst at The NPD Group. "The scent preferences of yesterday are not the same today. Understanding how fine fragrance now coexist with, and complement, personal ancillaries will help create new and exciting ways to engage the consumer."
The most commonly worn ancillary scented products are body lotions, followed by scented hair mists and body sprays, NPD's research reveals. Furthermore, almost 20% of women who use body spray or scented hair mist would be willing to pay more than $16 for the product, and a particularly interesting finding is that women who also use a fine fragrance are willing to pay more on average for their ancillary products.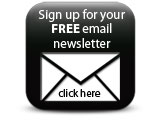 NPD also found that the demographic profiles of fine fragrance users and scented body product users are almost identical, which, the information company says, suggests a growth opportunity that exists for the fine fragrance industry amongst its existing target market. Grant says: "Understanding the dynamics behind the desired scent experiences of today's female fragrance consumers, and their related purchase behaviours, is necessary for the business to evolve and grow as consumers do," added Grant. "The fine fragrance market can expand its loyal customer base through new, complementary products and messaging."
Companies