US retail slump causes Revlon Q3 loss
The cosmetics brand owner has been hit by consumers shifting away from mass beauty
Revlon's latest figures reveal a Q3 slump, as a result of consumers shunning mass beauty.
The brand owner announced net sales of $666.5m, an increase of 10.2% compared to the prior-year period.
However EBITDA was $53.6m, compared to $112.9m in Q3 2016, representing a 52.5% loss.
"Although we continue to achieve strong sales growth for our core brands internationally, our overall results, which continue to be impacted by the company's performance in the US, were disappointing," said Fabian Garcia, Revlon President and CEO.
"Our long-term transformation initiatives are designed to restore topline growth in the US and support our plans for profitable, global expansion and ensure that we have the ability to successfully compete in a digitally-driven landscape, strengthen social media engagement and align technology platforms to support our strategy."
Revlon's consumer category saw a loss of 10.5% to $306.7m, said to be hit by net sales declines via the company's mass retail channels in US, in particular colour cosmetics.
In the region, sales decreased by 23.5% to $157.5m, whereas Revlon's international sales increased by 13% to $149.2m.
Elizabeth Arden sales also saw a loss. The brand decreased by 9.9% to $248.1m and dropped by 18.5% in the US, driven by lower net sales of heritage and designer fragrances.
Similar to Revlon, its international figures increased but this time it nudged upwards by 5.3%.
The company attributes the slight rise to Christina Aguilera fragrances in Germany, as well as Elizabeth Arden branded products in China and travel retail channels.
Meanwhile, Revlon's professional segment also followed the downward trend.
The 9.9.% loss to $107m has been attributed to a slump in sales of CND nail products and American Crew men's grooming products.
As per Elizabeth Arden and the consumer division, Revlon's professional category reported a decrease in US sales but a rise internationally.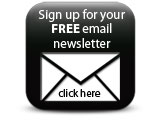 In the US, the segment dropped by 25%, yet rose slightly by 3.5%.
Companies