Ulta Beauty announces best-ever sales growth
Company reports "phenomenal" first quarter, as online sales increase almost 40%
Ulta Beauty has reported a 23.7% increase in sales in what it called a "phenomenal start" to 2016 with its financial results for Q1.
Compared to the same thirteen-week period in 2015, Ulta Beauty saw a 15.2% uplift in comparable sales and a total sales increase of 23.7%, reacing $1,073.7m for the first quarter of 2016. E-commerce sales saw even bigger gains, up 38.8% to $61m compared to $44m in 2015.
In a statement, Mary Dillon, Chief Executive Officer at Ulta Beauty, said: "We are off to a phenomenal start to the year, delivering excellent top and bottom line growth in the first quarter. Several positive factors are coming together to drive the momentum in our business, exemplified by the best comparable sales growth in our history as a public company. These include healthy consumer demand in the beauty category, our unique format and offering which are supporting sustained share gains, and effective collaboration across the enterprise to ensure strong execution of our growth strategies."
Ulta Beauty opened 13 new stores in the period and reported a 13.9% growth in comparable retail sales to $58.9m. The company has also repurchased 157,765 shares of its own stock as part of an accelerated agreement with Goldman Sachs.
The company has now raised its estimates for the second quarter of 2016. It now aims to achieve comparable sales growth of 10-12% and expects to see around 40% growth in its e-commerce business. Ulta Beauty will also open 100 new stores and remodel 12 locations.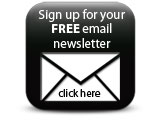 Since sharing the better-than-expected results, Ulta Beauty has seen its shares increase more than 9%.
Companies