Ulta Beauty halts store openings amid coronavirus pandemic
The decision has been taken in order to reduce capital expenditure as the retailer's bricks-and-mortar stores remain closed
Ulta Beauty, the US' largest beauty retailer, has taken the decision to halt new store openings due to the coronavirus pandemic.
Last month, the company closed all of 1,254 stores in order to protect staff and the public, but is continuing to run online services.
The retailer has confirmed that, in order to reduce capital expenditure, it has reined in on plans to open the 75 new stores earmarked for 2020.
"Since 20 March, Ulta Beauty has been a digital-only business," said Ulta Beauty's CEO Mary Dillon.
"Although we do not expect to fully offset the revenue impact of our store closings, the multi-year, strategic investments we have made to enhance our omnichannel and supply chain capabilities, combined with the ongoing commitment of our distribution associates, have enabled us to support increased e-commerce demand and guest engagement.
"As we continue to support our essential e-commerce operations, we are taking actions in parallel to ensure that we maintain our financial strength and flexibility in the near term and position Ulta Beauty for long-term growth."
In order to protect financial liquidity Ulta Beauty has also suspended new hires, deferred merit increases for all corporate and store associates, and will prioritise payment obligations on essential services.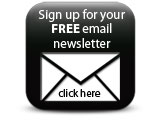 "As we continue to vigilantly monitor this dynamic situation, we remain committed to protecting the health of our associates, guests and operations," added Dillon.
Companies