Ulta responds to claims a customer was told her skin 'too dark' for make-up
The North American beauty retailer is not the only store to come under fire for lack of inclusive awareness by staff
US beauty retailer Ulta has responded to claims that an employee openly told a customer her skin was 'too dark'.
The allegation was made by shopper Ebony Kankam London on Facebook and Instagram in December, who claimed that an retail assistant said her "skin tone was too dark for most colours in the store".
London said: "I felt like I was in 1990 when make-up was made for one type of skin. In a store full of people who didn't look like me I felt sad and upset. Like my skin tone was a problem.
"Thank god for make up like Fenty Beauty for being so progressive. But I honestly think Ulta Beauty should give their make-up artists some diversity training and teach them how to glamourise all skin types."
The Facebook post, which was accompanied with side-by-side images of the beauty look she wanted to achieve, has been shared nearly 3,000 times.
Image via Facebook
Ulta acknowledged London's experience via its official Twitter account, saying it held itself accountable and "recognised that there have been times when individuals have not experienced the inclusive environment".
The Illinois-headquartered company added that it took the accusation "very seriously" and would provide diversity training for its stylists and make-up artists.
"It is our responsibility to listen, learn from our guests and improve always. We want every individual to see themselves and feel welcome in Ulta Beauty," the retailer concluded.
Image via Facebook @ultabeauty
Ulta is not the only retailer to come under fire for lack of inclusive awareness by shop floor staff.
In June 2019, Sephora closed all of its 430 US stores, distribution centres and corporate offices to conduct diversity training for its employees, after an alleged altercation with singer SZA.
The Grammy-nominated artist claimed she was racially profiled by a retail consultant, who had asked security to ensure she was not shoplifting.
Referring to the team member as 'Sandy', SZA shared via Twitter: "Sandy Sephora location 614 Calabasas called security to make sure I wasn't stealing.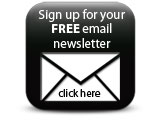 "We had a long talk. U have a blessed day Sandy."
Companies