Ulzzang Style - The next Asian influence in our make up bags
Ella-Louise Ceraulo – Cornelius Laboratory Manager
Korea, well recognised in Europe for its exports of electronics, mobile phones & Psy's Gangnam style. Now the beauty industry are sitting up and taking notice, as Korea is a hot spot for cosmetic innovation. We have already seen a Korean influence on our shelves in the form of BB creams. These clever multifunctional products can now be found in every make up bag. What will Korea offer us next?
Ulzzang, is a popular South Korean term literally meaning "best face" or "good-looking". Originally used as a slang term, this word in the English lexicon has evolved into describing a person that follows specific style of fashion. Driven by a desire to look like their favourite K-Pop idol, Korean youth are fuelling this Ulzzang trend which is often lived out on social media in 'Selfie' shots. Ulzzang is a wearable youthful look, not to be confused with Japans Gyaru look which is much more extreme and anime like.
The following is an overview of the key attributes of the look with some product recommendations
The Skin:
There is a heavy emphasis on skin being healthy and youthful. It must look perfectly clear, plump, smooth and moisturised. The complexion should be perfect while a pale skin tone is preferred. Products are light feeling and aim to be imperceptible on the skin for a natural look and feel. BB creams offer the perfect blend of skincare and protection from the sun. There is a strong emphasis on keeping skin tone pale so BB creams have a high SPF & whitening effect. Vital BB Orange offers 365 days secure protection via UV Interception with a SPF of 50 UVA ***. Clever sunscreens allow the formulation of super light feeling skincare products with High SPF. Tinosorb S Aqua is a water miscible broadspectrum sunscreen, allowing for a dramatic reduction in the volume of the oil phase, achieving high SPF 50 products with a super light, non-greasy feel. Whitening effects can be achieved instantly by selecting appropriate pigments. A translucent fine effect pigment will provide whitening and luminosity as opposed to a chalky mask like look which could occur by overloading with titanium dioxide. Chione Snowfall White is based on Fluorophlogopite for an ultra clean white colour and leaves a radiant glow on the skin when used in skincare lotions, BB's or foundations. Arbutin is commonly used to lighten the skin, but active molecules derived from plants can give similar results without any negative side effects. These actives directly limit melanogenesis by inhibiting the activity of tyrosinase. Effects can also be tailored to reverse the damage caused by the sun in problem areas such as age spots to give a even skin tone.
Taking light feeling colour cosmetics to the next level of innovation there is a Korean craze for Air Cushion Compacts. First to the market, Amore Pacific, IOPE Air Cushion offers an SPF of 40 and a Whitening essence. A lightweight formula BB is impregnated into a neoprene sponge compact. An applicator sponge pressed onto the compact, loading with just the right amount of product, before being swiped onto the face. The end look is very natural while skin feels as if no make-up has been applied.
The Eyes:
While the skin provides a perfectly blank canvas there is a huge emphasis on the eyes. They are made to look as large and doe-like as possible while somehow retaining a natural look. A pale skin-toned eyeliner is often applied to the inside of the bottom lid while a dark liner is applied to the top lash-line and flicked out. This can also be extended under the lower lashes and out towards the temples to give a wider eyed look. Fake lashes can be used but the end look should be natural. Not typically Ulzzang, but another noteworthy Asian trend, is the use of products such as Ipum Eyelash Double Lid Glue. This is a Japanese product which can be used to change the shape of the eye, creating a folded double lid. The formula is similar to that of an eyelash glue. A pronged tool is used to poke in the eye lid creating a crease in the desired location. The glue can then be applied to this area while the tool is used to create the crease until the glue sets.
Popular across East, South and Southeast Asia are circle lenses. These decorative lenses are designed to make the eyes seem bigger by extending the colour of the Iris. A whole spectrum of colours are available to make eyes "pop".
Lips:
As this is a natural youthful look, many devotees opt for a fresh just bitten effect. A gradient of colour is created by first priming the lips with a pale concealer, primer or BB cream. A vibrant lip stain or lipstick can then be applied to the centre of the lower lips and upper lips and be blended out slightly with a finger or brush. A paler colour can be applied just outside the darker shade. This can be finished with a swipe of gloss. The end effect is that you have been eating a cherry popsicle.
To recreate a touch of Ulzzang a lip oil could be applied over a fresh shade of lipstick. Cornelius have recently developed a lip oil which conditions the lips and provides a subtle sheen. It contains moisturising natural oils and Silky Shea esters from Olvea for a non-greasy feel. Phoenix's Pelemol D-2000 which leaves a comfortable layer on lips and gives the oil staying power!
So inspired are Cornelius by this youthful new trend, we have created a brand new lipstick called "Ulzzang Glam" which will be launched at Formulate next month! It provides the signature lip-stained effect plus a brand new pearl from BASF – Swirling Sweetberry.
References: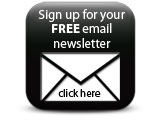 https://ulzzangstyle.com/whatisulzzang/
http://www.prettygossip.com/2014/04/26/new-korean-beauty-craze-iope-air-cushion-xp-compact/
BASF Formulation Light Sensation Lotion SPF50 (GEUV09033-21)
http://www.kimstyle.me/2012/06/korean-ulzzang-gradient-lips-tutorial.html
http://blog.lensvillage.com/2012/02/differences-between-feizl-vs-ulzzang-vs.html
https://ulzzangjoo.wordpress.com/2012/08/23/photo-collection-k-idol-without-wearing-makeup/
http://www.kimstyle.me/2012/06/korean-ulzzang-gradient-lips-tutorial.html
http://asianskincareblog.blogspot.co.uk/2015/07/iope-air-cushion-xp-matte-finish-in-m13.html
Companies