Unilever Chairman makes 'difficult' decision to step down
Marijn Dekkers, who was appointed Chairman of the Board in 2016, said he wants to focus on his investment and advisory firm Novalis LifeSciences
Nils Anderson succeeds the role as Unilever's Chairman of the Board
Unilever's Chairman of the Board Marijn Dekkers has made the 'difficult' decision to step down from his role with immediate effect.
Dekkers, who was appointed in 2016, said he wants to focus on his growing responsibilities at his investment and advisory firm Novalis LifeSciences.
Marijn Dekkers
Non-executive Director Nils Anderson, who has served on Unilever's Board for the last four years, will succeed Dekker in the role as Chairman.
"It has been a huge honour to serve as Chairman of Unilever and I am very proud of the work we continue to do as a truly purpose-driven company," said Dekkers.
"My decision to step down has been a difficult one to make but I look forward to seeing Unilever go from strength to strength under Nils as Chairman."
Despite resigning from the leadership role, Dekker will continue to serve as Non-executive Director for the consumer goods conglomerate.
Nils added: "On behalf of the Board, I would like to thank Marijn for his strong leadership and the contribution he has made as Chairman.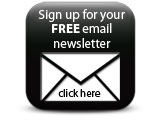 "I am very proud to have been asked to succeed Marijn and I look forward to working with the Board and the Unilever leadership team to support the company's continued growth."
Companies