Unilever: The last word
Pure Beauty talks to Jane Boret, Deodorants Marketing Manager at Unilever UK, about Unilever's innovative compressed technology, which is now available across the male deodorant portfolio as well as the female range
Why did Unilever leave a year after the female compressed launch before introducing the male range?
To educate consumers on the changes that have been made, we decided to take a phased launch approach. Women, on the whole, take more interest in their personal care routines and also tend to be the early adopters when it comes to innovation. We know that women buy their own deodorants, as well as approximately 50% of men's deodorants.
This brings the Unilever deodorant category to 42% compressed – what about the remaining 58%?
The remaining non-compressed packs in our portfolio include the Impulse range, roll-on and stick deodorants and the large pack Lynx and Lynx Anti-Perspirant range. During the compressed transition, we felt it was important that we left the larger packs on shelf as a reference point for consumers. This way consumers could physically see the difference, make the comparison and ultimately understand the whole concept.
Do you think the compressed variants will be as popular across the male portfolio as they already are across the female portfolio?
Absolutely! The compressed cans will appeal to men due to the portability and convenience benefits they offer. The comprehensive testing we have conducted among men has revealed that when it comes to technological advances in other markets, they understand that products, like computers and phones, are becoming smaller, more efficient and more convenient. This connection helps men resonate with Unilever's move to compress its male deodorant range. We also know that gadgets and technology are key passion points for men and have used this information to give our deodorants a more relevant and appealing look.
Has your compressed offering had a major impact on sales of Unilever's deodorants?
The compressed format has taken a long time to research and develop but it's certainly paying dividends. Since its launch, over 12 million cans have been sold from the female compressed range. In addition, there is a strong level of repeat purchase, demonstrating a real profit opportunity for retailers.
What are the current key trends in the deodorant category?
Innovation is key in the deodorant category to keep consumers engaged and excited about what's on offer. Compressed truly is the biggest game-changing move the category has seen over the past few years and is attracting the attention of consumers. We are also seeing an increasing number of shoppers looking for deodorants that offer added benefits such as moisturising formulas or longer-lasting fragrances. That's why, for example, across the Lynx portfolio we work with fragrance expert Anne Gottlieb, who has also developed fragrances for the likes of Calvin Klein's CK One and Marc Jacobs, to ensure our scents are some of the most sophisticated in the world.
How close is Unilever to meeting its Sustainable Living Plan targets?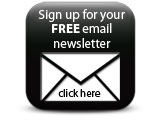 A key element of our Sustainable Living Plan is to reduce the environmental impact of our products across the lifecycle by 2020. Since 2010, our greenhouse gas impact has reduced by around 6% and our waste impact has reduced by around 7%. We know we have more to do to meet our end goal but we're making positive progress towards this.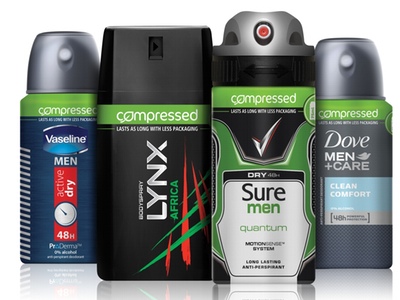 Companies