Unilever US signs White House Equal Pay Pledge
Company commits to annually reviewing pay and hiring processes to cut out unconscious bias and structural barriers
Unilever has a 49% gender balance for managers and above
Unilever has signed the White House Equal Pay Pledge, joining L'Oréal, Johnson & Johnson and Amazon in its support of pay equity in the US.
The pledge means Unilever has committed to analysing its pay with regard to gender yearly, as well as reviewing its hiring and promotion processes in a move to cut out unconscious bias.
In recent years, Unilever North America has put a greater emphasis on the equality of women in the workplace. The company currently has a 49% gender balance for managers and positions above this.
It also offers benefits that support female employees that have or want children including IVF and egg freezing, 16-week paid maternity leave, phase-back programmes for mothers returning to work, and job-sharing.
Unilever brands include Dove, Degree and Axe
Mike Clementi, Unilever North America Vice President of Human Resources, said: "Unilever continues to be vocal about the equality of women in the workplace.
"By signing the White House Equal Pay Pledge, we remain committed to reviewing our policies and ensuring Unilever is a leader in providing benefits that empower women at work."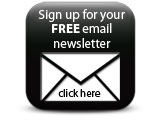 In June, L'Oréal signed the pledge as part of the United State of Women Summit in Washington, DC.
Companies