Unilever acquires REN Skincare
REN will become part of the Unilever portfolio of personal care brands including Dove, Vaseline and Timotei
Personal care giant Unilever has announced that it is to acquire UK skin care brand REN Skincare.
Although the exact terms of the deal have not been disclosed, the acquisition is slated to close in May. REN will now join the Unilever portfolio of personal care brands, which includes Dove, Vaseline, Timotei, Pond's, Radox and Axe, among others.
Vasiliki Petrou, Unilever SVP Prestige Brands, said: "We are delighted to be adding REN to the Unilever portfolio of personal care brands. It is a brand with an incredibly loyal following, with a unique proposition that no doubt gives it potential for even further growth, especially given that the naturals category is one of the fastest growing in skincare globally. Its premium positioning complements well our existing portfolio."
Meanwhile Antony Buck, REN CEO, added: "It's been an amazing experience creating and building REN over the last 15 years but it's time for the brand to go to the next level. Unilever is a great company with great principles; it has a profound understanding of brands and global reach; it makes the perfect partner to help REN fulfill its future potential worldwide. We can't wait to get started!"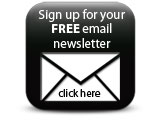 REN was founded in 2000 by Buck and Robert Calcraft. Today, the brand is sold in 50 countries predominantly in specialty retailers and pharmacies.
Companies