Unilever braces for shareholder vote on decision to go Dutch
The consumer goods giant needs the approval of UK and Dutch shareholders to move ahead with its simplification proposal
Unilever now awaits a shareholder vote regarding its previously announced plans to operate as a single entity based in the Netherlands.
Back in March, the consumer goods giant revealed its intention to drop its Anglo-Dutch set-up in favour of operating as a purely Dutch company.
This week Unilever published a prospectus, which outlined more details regarding the proposal and its impact on shareholders.
The proposal requires the backing of 75% of its UK shareholders and 50% of its Dutch shareholders to progress.
Votes are scheduled to take place in Rotterdam on 25 October and London on 26 October.
The expected last day of trading in both NV and PLC shares is 21 December 2018.
But the move has angered some investors, who would have to sell their shares in Unilever without benefitting from premiums normally generated in an acquisition.
Unilever did stipulate, however, that one ordinary share in the New Unilever would be issued for each Dutch NV and UK PLC share.
The simplification plans come ahead of the UK's planned exit from the EU in March 2019, but are said not to be as a direct result.
Taking the focus off Brexit, Unilever rationalised the plan by claiming that its shares in NV account for approximately 55% of the group's combined ordinary share capital and trade with greater liquidity than PLC shares.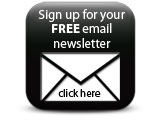 It also said that the simplified structure would make it a more agile and focused business.
Companies