Unilever introduces sustainable compressed deodorant cans
Sure, Dove and Vaseline deodorants now come in half size aluminium cans
Unilever has unveiled a radical new product design, which the FMCG giant says will help make the deodorant category more sustainable. From today, all 16 variants of female deodorants across Unilever's Sure, Dove and Vaseline brands are available in smaller 'compressed' cans, which contain the same amount of product as traditional ones but are half the size and use 50% less propellant.
According to Unilever, the new technology lies in the compressed deodorant's nozzle. Previously, using less gas to propel the product would result in blockages, making smaller formats unreliable. This new technology ensures blockages are prevented, allowing Unilever to reduce the size of the can, while remaining confident that consumers will get the same experience they have come to expect from its aerosols.
The smaller 75ml size means the cans contain an average of 25% less aluminium than Unilever's 150ml ones and 53% more can fit on a pallet, meaning 35% fewer lorries are needed to transport the products. All in all, the 75ml format means the carbon footprint of Unilever's deodorants is reduced by around 25% per can.
"Unilever is becoming a leader in sustainability and we believe that this new innovation represents a genuine shift change in the way aerosol deodorants can be manufactured," said Amanda Sourry, Chairman of Unilever UK & Ireland. "The reduced environmental impact of providing consumers with a smaller can will take us another step closer to realising our global ambition of doubling the size of our business while reducing our environmental impact [as outlined in Unilever's 2010 Sustainable Living Plan]."
In addition to the environmental benefits, the 75ml products offer enhanced delivery as the reduced volume of propellant means the spray feels softer, less cold and drier when applied. Unilever adds that retailers will also benefit from the initiative, as the new size deodorants take up less space on shelf and in storage, and offer greater selling density and increased rate of sale as retailers can place more packs directly onto the fixture.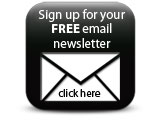 The 75ml cans have the same RRP as the 150ml cans to demonstrate like for like value to the consumer and the launch is supported with a cross category £12.8m marketing campaign to develop consumer understanding.
Companies