Unilever offers 4 ways companies can clamp down on plastic packaging
Unilever has issued a renewed call for consumer goods companies to tackle ocean plastic and create a circular plastic economy
Unilever is reaching out to consumer goods companies to clamp down on the amount of plastic polluting the world's oceans.
One year on from its commitment to ensure 100% of its plastic packaging is fully reusable, recyclable or compostable by 2025, Unilever is calling on other companies to accelerate progress towards a circular plastic economy.
CEO Paul Polman said: "It is welcome news that many other major companies are making their own commitments to address ocean plastic waste.
"Yet as a consumer goods industry, we need to go much further, much faster, in addressing the challenge of single use plastics by leading a transition away from the linear take-make-dispose model of consumption, to one which is truly circular by design."
Unilever, which owns the likes of REN, Dermalogica and Hourglass, has outlined four ways it believes other companies can implement in order to create change. So what are they?
---
1. Invest in innovation
The Anglo-Dutch consumer goods giant says that financially supporting delivery models that promote reuse of plastic would be beneficial in speeding up the transition to a circular plastic economy.
2. Make a commitment
Unilever has already publicly pledged to ensuring that its packaging is 100% reusable, recyclable or compostable by 2025. It recommends that other companies set stretching targets for using post-consumer recycled content.
3. Support a Global Plastics Protocol
A protocol would set common agreed definitions and industry standards on what materials are put into the marketplace. Unilever says this would ensure that packaging is compatible with existing and cost-effective recycling infrastructures.
4. Engage positively in policy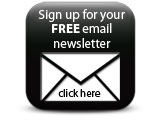 Unilever believes there is benefit to be had from engaging in discussions with governments on the need for improvements to waste management infrastructure, including the implementation of Extended Producer Responsibility schemes.
Companies