Unilever pledges to pay UK Living Wage
Company signs up to Living Wage Foundation
Unilever has joined the list of companies accredited by the UK's Living Wage Foundation. The scheme ensures employers pay at least the latest Living Wage rate, currently set at £9.40 an hour in London and £8.25 in the rest of the UK.
Unilever's accreditation now means that a quarter of the FTSE 100 are accredited by the Living Wage Foundation. At the start of this week, the Living Wage Foundation also announced that more than 2,000 companies have now been accredited by the movement.
Companies already signed up to the scheme include Burberry, Lush Cosmetics, Oliver Bonas, and Fragrance Oils International. The Living Wage rate is based on the real cost of living and accredited businesses must pay all of their staff and any contracted workers at least this rate.
Sarah Vero, Director at Living Wage Foundation, commented: "It is a huge milestone to have one of the UK's most successful and much-loved organisations join the Living Wage movement. Their accreditation means that virtually every home across the UK will now have in its cupboards and on the kitchen table, a product made by a Living Wage business."
The announcement comes after more than a year of campaigning by Unite, the biggest trade union at Unilever. Rhys McCarthy, National Officer at Unite, said: "This is a welcome move by Unilever which will benefit low paid workers on the road to better pay. It's a 'win, win' decision which comes after a year-long campaign by Unite and follows on from our work with other employers such as Nestlé UK to become living wage employers."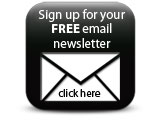 Tim Munden, HR Director at Unilever UK, said: "As a company committed to making sustainable living commonplace we believe it is right to raise the floor on wages. That is why we have been committed to paying our UK employees at least a living wage for some time. We are therefore delighted to take this next natural step in gaining accreditation from the Living Wage Foundation; it underlines our commitment to a living wage approach across our supply chain and it will ensure that hundreds more people working with us will be paid the Living Wage by the end of next year."