Unilever sets out measures to 'protect' staff and suppliers during coronavirus pandemic
The consumer goods giant's CEO Alan Jope said that too many people already have a "heartbreaking story to tell"
Consumer goods giant Unilever has implemented measures across the business to help protect its staff, customers and suppliers during the coronavirus pandemic.
The owner of Dove, Living Proof and Hourglass said it will continue to pay its employees, contractors and others who work on its sites on a full or part-time basis for up to three months.
It has also offered €500m in cash flow relief to support livelihoods across its value chain, by paying its most vulnerable small and medium sized suppliers and extending credit to selected small-scale retail customers to help manage and protect their jobs.
Finally, Unilever will donate €100m to help the fight against the pandemic through donations of soap, sanitiser, bleach and food, this includes €50m worth of soaps and sanitisers to the Covid Action Platform and World Economic Forum, while product donations and partnerships will be made through national health authorities and NGOs to help communities in need.
In an open letter, Unilever's CEO Alan Jope said that too many people already have a "heartbreaking story to tell".
"I am sure I speak on behalf of everyone at Unilever in extending our deepest sympathies to all those who are struggling," he said.
"Equally, we stand in awe of, and express gratitude to, all those working heroically at the frontline to slow down the spread of Covid-19."
Jope also spoke about Unilever's initiatives taking place in the US, China, Italy and other countries to help tackle the virus, including providing free soap to those most in need.
He thanked the firm's staff for their "selfless and tireless" efforts across all sectors of the business to ensure demand is being met.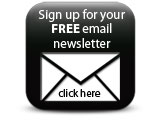 "It's going to take action from everyone in society to overcome this challenge, and we are ready to play our part and fight this together," Jope added.
Companies