Unilever supports workers wearing headgear in Japan
CLEAR shampoo cares for hair underneath headgear worn for work
Unilever Japan KK has launched a campaign promoting its CLEAR shampoo to consumers who wear headgear for work.
The male shampoo brand is highlighting concerns for scalp health caused by wearing helmets and headgear, while also celebrating their functionality. The brand launched a video using the caption: "Save our hair and save our scalps". The video is accompanied by an original hip-hop song featuring a sample from the march: "Pomp and Circumstance".
Research has shown that after just 30 minutes of physical activity, the environment underneath headgear can become similar to a tropical rain forest. This level of perspiration and humidity can damage the scalp and hair. Some experts suggest it could even impact performance while wearing the headgear.
CLEAR is encouraging companies to support the maintenance of scalp health by providing shampoo to professionals required to wear headgear. A number of organisations are already supporting the initiative, including Dominos, Sanwa and sporting team Soft Bank Hawks.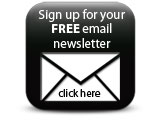 Kenichi Toyoda, Editor-in-Chief at Gekkan Somu, commented: "More and more companies will be adopting the philosophy of becoming 'healthy companies', recognising that the mental and physical health of their employees is a corporate asset. The CLEAR Headgear-Cover Plan cab be positioned as a trendsetting example of a totally new type of internal support system that companies can adopt."
Companies