Unilever takes back control of digital advertising
Last year the company threatened to pull its ads from Facebook and Google if they failed to remove 'hateful content'
Unilever has ramped up the fight against online advertising fraud with a new initiative to be more rigorous with its advertising standards.
The Unilever Trusted Publishers programme will span across a network of online publishers, which will undergo strict vetting to ensure it has more control over where its adverts are placed online.
This, Unilever hopes, will give customers a more positive experience online.
The beauty giant has committed to cleaning up digital advertising, including pledging not to work with untrustworthy influencers and threatening to pull its ads from Facebook and Google if they failed to eradicate hateful content.
Commenting on the new scheme, Keith Wood, Chief Marketing and Communications Officer for Unilever, said: "Now is the perfect time for Unilever to build on the efforts and progress we've made so far in the last twelve months in cleaning up the digital ecosystem.
"Online advertising credibility is still a global, industry-wide problem and as the world's second largest advertiser, we have a responsibility to use our scale and influence to address this issue.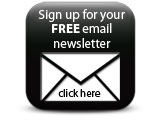 He continued: "The Unilever Trusted Publishers will add more rigour to how Unilever advertises online. We want to know that real people, not robots, are enjoying our ads."
Companies