Unilever teams up with Jacobs to support growth agenda
Singapore-based alliance to provide engineering services for Unilever sites globally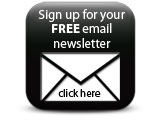 In a move to support aggressive expansion in developing and emerging markets, Unilever has entered into a global alliance with Jacobs Engineering Group. The alliance will be managed out of Singapore and will provide engineering services for Unilever's manufacturing sites worldwide.

In addition, the alliance will make improvements in project delivery, addressing all aspects of cost, speed to market, operations and sustainability.

"This is about reinforcing our technical management capabilities with one of the best engineering companies in the world," said Unilever's chief supply chain officer, Luigi Sigismondi. "It is another example of Unilever building a new business model focused on long term sustainable value creation and not only in opportunistic short term cost savings. We will work as a team to ensure the sustainable growth model will benefit all, focused on our aim to design once and deploy everywhere."

This announcement follows the creation of the Unilever Engineering Services organisation. Also headquartered in Singapore, the organisation supports the scale up and speedy delivery of Unilever's major capital expenditure projects around the world. The company says its alliance team will work in a seamless way within this new global structure.
Companies