Unilever to acquire Quala personal care brands
Anglo-Dutch company primed to take over the personal care and home care brands of the Latin American consumer goods firm
Unilever has signed an agreement to buy the personal care and home care brands of Quala.
As part of the deal, the company will take over the Savital/Savilé brand, the number one hair care brand in Colombia in volume terms.
Other personal care brands transferring in the deal include men's brand eGo, hair brand Bio-Expert and oral care brand Fortident.
Fortident is the number two oral care brand in Colombia and Ecuador.
Paul Polman, CEO of Unilever, said: "We are delighted to be acquiring Quala's personal care and home care portfolio. Quala has done an outstanding job of building strong and competitive local brands.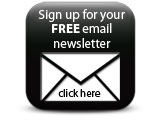 "The inclusion of these brands in our stable will consolidate our leading position in Haircare globally, and contribute to our Oral Care and Male Grooming businesses, complementing very well our existing offering." 
Companies