Univar opens new technical excellence centre in the heart of Italy
Univar Personal Care is delighted to announce the opening of its latest Technical Excellence Center in Italy.
This new facility is dedicated to developing further expertise in colour cosmetics as well as naturally focused formulations in order to propose new solutions to customers looking to develop and innovate in these market segments.
The grand opening was held on March 8th with several members of the Italian Press in attendance.  Univar is committed to safety, and chose to build this new facility inside its Cusago site where the directives of safety, quality and respect to the environment require extreme attention to security and procedure, which is key when working with powders for cosmetic formulations.
The new lab will provide on-going formulation support of our comprehensive and growing range of specialty ingredients from leading global manufacturers.
Driven by a passion for beauty, Univar's technical expertise and partner approach is founded in its laboratories and its people: Versailles France and now Cusago Italy continuously build trend focused strategic ingredient marketing campaigns, give strong technical support and offer market leading ingredient solutions across all major market segments.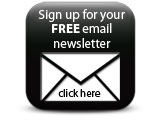 Contact personalcareemea@univar.com for more information or visit Univar at stand A70 at in-cosmetics Global Amsterdam April 17th-19th
Social Media
Featured Companies