Univar opens technical excellence centre in Versailles
Personal Care Technical Excellence Centre to serve EMEA
Univar has announced the opening of a new technical excellence centre in Versailles, France. The facility will serve personal care customers across Europe, the Middle East and Africa.
The laboratory and technical development centre is located in Versailles, on the campus of ISIPCA – a leading institution for post-graduate studies in perfume, cosmetics and food flavour formulation.
Matthew Ottaway, Industry Director, Personal Care, at Univar EMEA, said: "We are delighted to expand our presence and capabilities in the market with a new technical centre strategically located at the centre of personal care innovation on the ISIPCA campus. Today, Univar's Personal Care team is uniquely positioned to offer customers the best in cosmetic innovation, in addition to unique, upscale service in terms of formulation assistance and technical support. The technical centre will play a major role in helping our customers to meet the requirements of the highly dynamic premium cosmetics and personal care market across the region."
The new centre will help Univar provide formulation expertise to producers of hair care, skin care, sun care and personal hygiene products. The facility joins other Univar laboratories in Cairo, Dubai, and Brussels.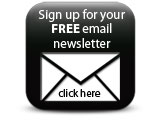 Arnita Wofford, Head of Marketing, Personal Care at Univar EMEA, added: "Univar's presence on the ISIPCA campus will help facilitate the sharing of formulation expertise and knowledge between students and the Univar Personal Care team. With enhanced insight into the revolutionary ingredient and technology trends that are continuously shaping the personal care industry, we'll be able to offer a 360º view of these dynamic markets to better support our customer's ability to meet the expectations of customers."
Featured Companies
See also