Univar to offer shares of its common stock
Proceeds will help repay debts says company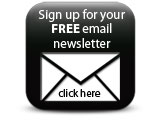 Univar Inc has announced that it intends to sell shares in a bid to repay a portion of its outstanding debts. The speciality chemicals distributor has filed a registration statement on Form S-1 with the US Securities and Exchange Commission relating to a proposed initial public offering of shares of its common stock to be sold by the company's sole stockholder Univar NV (Univar NV's majority shareholders are investment funds advised by CVC Capital Partners Advisory (US) Inc).

While the total number of shares on offer and their price range are as yet undetermined, Univar has stated it intends to use the net proceeds to redeem or repay a portion of its outstanding indebtedness and for general corporate purposes. Univar stressed that the company itself would not receive any of the proceeds from the sale of shares.

Goldman, Sachs & Co and BofA Merrill Lynch will act as joint book running managers for the proposed offering, which will only be made by means of a prospectus. A copy of the prospectus will be available from prospectus@ny.email.gs.com or prospectus.requests@ ml.com.
Featured Companies