Up-market plastic cap dropper by Virospack
Gloss coloured finish looks luxe and glamourous and premium cosmetics consumer loves it
Now it is possible to be more environmentally friendly without having to give up a luxurious image with a package of brighter finishes, thanks to the new line of Virospack Sustainable Plastic Dropper Collars.
Working in this direction, the company adds on more standards to it's already wide range of droppers, in this case with a line of injection caps with premium finishes that don't require extra decoration.
We are talking about two new references of caps with an injected plastic shell and innercap aseembled by friction fit, without any glue.
The plastic collar material is PP and for one of the two models are also available PCR PP (we are working hard for offering PCR too very soon to the other one).
It's a new proposal of droppers with a cap that doesn´t need lacquering, so by removing and extra process, we reduce CO2 emissions and the environmental impact.
Both caps have a great surface and, as well as the bulb dropper, can be injected in a large variety of colours, as well as in a brand's custom colour.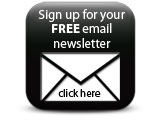 They are available with 20/410 and 24/410 neck, fitting perfectly with all the cosmetic bottles with these necks of the market.
Featured Companies