VOTING CLOSED – Pure Beauty Awards 2014
The Pure Beauty Awards 2014 celebrates the best in beauty – the most efficacious, exciting and innovative products launched over the past 12 months
The Pure Beauty Awards 2014 celebrates the best in beauty – the most efficacious, exciting and innovative products launched over the past 12 months.
The Pure Beauty Awards 2014 are voted for by our readers, so your vote really does count. You have now had your say and votes are being counted
The latest
Record numbers have swarmed to chose their best in category this year with over 25,000 votes cast – CLICK TO READ THE LATEST
Winners will be announced at a glamorous awards ceremony in the Savoy hotel, London on Thursday 30 October 2014, in the December issue of Pure Beauty and online at cosmeticsbusiness.com.
It's time to book your place now
THE CATEGORIES
Category list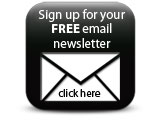 Jump to categories
Best new SKIN CARE product
Best new PREMIUM SKIN CARE product
Best new ANTI-AGEING product
Best new PREMIUM ANTI-AGEING product

Best new NATURAL product
Best new ORGANIC product

Best new LIP product
Best new MASCARA
Best new FOUNDATION
Best new EYE product
Best new NAIL product

Best new HAIR CARE product
Best new HAIR STYLING product
Best new HAIR COLOURING product
Best new ELECTRICAL BEAUTY appliance

Best new SELF SELECT FRAGRANCE
Best new FEMALE FRAGRANCE
Best new MALE FRAGRANCE

Best new MALE GROOMING product
Best new MALE SHAVING product
Best new MALE SKIN CARE product

Best new SUN CARE product
Best new ARTIFICIAL TANNING product

Best new BODY CARE product
Best new BATH & SHOWER product
Best new HAIR REMOVAL product
Best new HAND CARE product
Best new DEODORANT
Best new DENTAL product

Retail INNOVATION award
Best STORE DESIGN

Best DESIGN PACKAGING award
Special INNOVATION award

Best new BEAUTY brand


Companies