VP Sales & Marketing (UK) – Central London – DOE
P&L responsibility for UK branded team (cosmetics and personal care)
Have you experience of General Management, both Marketing and Sales within the personal care sector?
Do you want to be part of the Senior Management team of a global, innovative player within the beauty industry?
With proven leadership skills and change management experience, you will have the overall P&L responsibility for the UK branded team (cosmetics and personal care) and drive the growth of the UK branded business. You will lead functions within the team, from both a strategic and an operational point of view.
Using your extensive knowledge across Sales, Marketing, Finance and Operations you will develop the company strategy and create a profitable and sustainable growth plan for their portfolio of brands. 
You are insatiably curious, looking out of the box for new business opportunities with a high speed to market and have a strong relationship with key high street and health & beauty retailers.
Creative and implementation skills within the FMCG industry are also a must.
If you are ready to embrace an exciting new challenge, apply today!
(Ref AE1254).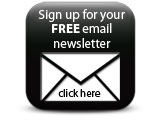 Email your CV to ae@arthuredward.co.uk or contact:
Heidi Bannister 01183 778 393 / 07747 792 272 / heidib@arthuredward.co.uk
Ana Filipa Calado 07792 958 152 / filic@arthuredward.co.uk
Melissa Shifrin 07803 504 100 / mels@arthuredward.co.uk
Holly Stanley 07384 256 771 / hollys@arthuredward.co.uk
Ben Ford 07710 392 825 / benf@arthuredward.co.uk
Christina Krajewski 07342 883 457 / christinak@arthuredward.co.uk
Joseph Bannister 07546 435 243 / joeb@arthuredward.co.uk
Featured Companies