Valentino follows fashion rivals to launch cosmetics lines
Italian fashion house's debut make-up collection is a representation of 'the time we are living in' with products aimed at all genders
Lady Gaga for Valentino
Following in the footsteps of its fashion rivals, Valentino has announced the launch of its debut cosmetics line.
Valentino Beauty's 'experimental' formulas will complement the brand's force in the fragrance arena, which is licensed by L'Oréal, and is expected to comprise a 40-strong foundation line, 50 lipsticks and eye products.
Valentino has been slow on the uptake to introduce a line of cosmetics, while rivals Chanel, Dior and Burberry have become well established on the beauty scene.
"Pierpaolo Piccioli, Creative Director of Maison Valentino, delivers his vision of beauty according to the time we are living in, by bringing his inclusive aesthetic where emotions, dreams and individuality are essential," said the announcement.
"Valentino Beauty is human beauty, a couture make-up open to all genders, ages, and cultures."
The collection will be available to pre-order from 1 June in the US and will roll out worldwide from 1 August.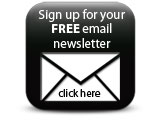 Valentino's first fragrance dates back to 1978 and took the eponymous name of the brand, while Grammy-award winner Lady Gaga fronted the group's latest launch of its 'timeless' scent Voce Viva.
Companies