Vegan beauty brand goes above and beyond for the environment
Vegan and cruelty-free beauty brand, So Eco, is expanding in the beauty market with their innovative, environmentally-friendly products and packaging.
The environmental problems created through plastic packaging have been increasingly covered in the media over the last few years. Considering the environmental legacy products create, many brands have been at the tail end of the problem and slow to address their plastic usage and waste reduction.
Since 2012, So Eco have produced a range of PETA accredited, cruelty-free and vegan friendly products with a unique emphasis on products and packaging being responsibly and ethically sourced.
The brands approach incorporates multiple eco-focused principles, which helps minimise their impact on the environment.
From the beginning, So Eco made numerous decisions in the way their products are produced creating a USP within the beauty industry. The packaging is produced using FSC material, printed with soy inks and uses corn-starch windows across the range.
Products are also shipped in PLA bio-plastic bags. Inside the environmentally considerate packaging, the beautifully crafted brushes are made using bamboo and recycled aluminium.
According to Plastic Oceans, large scale plastic production has increased from 2 million tonnes per year in the 1950's, to 300 million tonnes worldwide this year, meaning that during this century we have produced more plastic than the entire 20 th century.
As the world's population is continuing to increase, it is evident that we can expect a growing waste stream that out strips declining land fill space.
All of these factors have a positive impact on the environment in their own way, to find out more about the different ways So Eco produce their products, visit https://soinvogue.com/brands/so-eco/.
So Eco are so passionate about their brand and message, they've also partnered with Tree Nation, planting a tree for every 100 products sold. This not only helps to combat deforestation, but also encourages bio-diversity in an environment which has been greatly affected by logging and various other factors.
Partnering with Tree Nation allows the brand to support local communities whilst offsetting CO2 in the process. Presently, 7932 trees have been planted through this initiative offsetting 892.47 tonnes of CO2.
Managing Director, Mark Taylor comments "It's a hugely rewarding feeling know our products are making a positive impact to the environment, we have been making these efforts since 2012 and will continue to produce responsibly sourced products and packaging. We are truly proud that our brand, So Eco, can encourage the market to make a change with our new and innovative products, particularly with the launch of our bio-degradable hairbrushes later this month."
So Eco is set to launch a range of hairbrushes and combs later next month, made using a fully compostable and bio-degradable plant-based material to add to its growing portfolio of ethical and responsibly sourced products.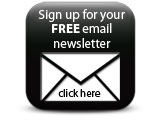 These brushes will launch in selected Tesco stores across the country.
Companies