Vetroplas Packaging unveils new wood collection
UK-based Vetroplas Packaging explored the possibilities that wood has to offer, with its latest launch.
The company has unveiled a collection of real wood packaging accessories, which it created by working with manufacturing partner Eurovetrocap. The collection is available in two types of wood, beech and ash, and four different varnish colourings, white, cherry-wood, wenge and black.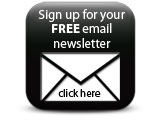 Simon Dix, Sales Director at Vetroplas, said: "We believe this collection will prove to be highly desirable. It is incredibly tactile and has a very natural, pure look. It will really complement and enhance many different types of products and brands. The accessories will work with either glass or plastic packaging and we can help to further enhance brand identity through a wide range of decoration techniques such as silk screen printing, hot foil stamping, metallisation and lacquering."
Companies