Vetroplas works with Guava & Gold on premium body line
Vetroplas has collaborated with beauty brand Guava & Gold on the packaging for its range of premium body products, inspired by the tropics.
The packaging, from Vetroplas supplier Eurovetrocap, includes clear plastic PET and glass bottles, silk screen printed with gold coloured ink.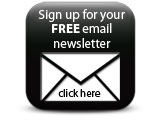 The PET bottles are finished with a gold aluminium covered disc top cap, while Laura glass bottles feature tall, gold aluminium-covered Laurence screw caps and reducer plugs.
Featured Companies
See also