Virospack closes 2019 with success and celebrates it with all its employees
Virospack closes the year with good results. Positive results in gross sales, growth, expansion, flexibility, innovation, award and the company found no better way to celebrate it than by sharing the success with all its employees and their respective families.
We know that our greatest value is our team.
With more than 60 years in the sector and more than 400 employees, many of them with a long history in our company, at Virospack we have always opted for the care of our people.
We believe in respect for employees and in supporting their personal growth to stimulate the development of their skills by combining their professional and family lives.
To thank all of them for their strong involvement and commitment to the business and our clients, and to strengthen even more our close relationship, on December 14 we celebrated a family day.
The day was an internal event organized at Virospack's own facilities, with over 650 attendees and lots of activities and surprises, in which there was everything but above all cordiality, enthusiasm and much engagement.
Virospack has more than 14.000m² of facilities and one of the most modern and automated production units in the sector. It's a factory that's worth visiting and being shown.
Given the interest of the staff and their families in knowing the different sections of production and decoration, after the welcome cocktail, the first activity of the day was a guided tour organized by groups to visit the new factory.
The tour offered employees the opportunity to get to know their company a little better, in addition to showing their relatives their job.
Once the tour was finished, the party began on the roof of the production building, under an intense blue sky with the sea in the background. An area of 1.500m² was specially customised for the occasion in which we could enjoy a really big football table for adults and children, a shooting area to take souvenir photos with family and / or colleagues, a play area specially enabled for children with their cheerleaders.
The food served by 9 Reinas catering was a non-stop of different dishes, in addition to several giant paellas prepared at the time and a barbecue.
After the thank you speeches of the CEO and managers, the afternoon began with a live performance by the musical group Scarlets, three soul singers who encouraged more than one to get up and dance.
And for the grand finale, is there anything better than a karaoke performance for everyone to enjoy together?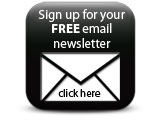 A great day for an internal event in which virospack thanked its employees for their commitement and celebrated the good results achieved in 2019.
Featured Companies