Virospack expands its range of moulded glass bottles
The latst dropper pack has a new 'last drop' format of greater capacity
The dropper is more fashionable than ever and Virospack knows it well.
If some years ago, only cosmetics serums were presented in this precise and secure dispensing format, today there are many categories in which the dropper is imposed as the best choice in packaging.
Currently there are multitude of eye contours, oily formulas, fluid makeup, specific nail products, hair lotions and much more cosmetics in dropper.
Strong on innovation and service to brands, Virospack constantly expands its catalogue of standard references to always respond to market needs. And with this objective, today it presents a new 50ml capacity format, with which the company expands its range of moulded glass bottles.
Knowing the excellence qualities that glass bottle has for cosmetic formulas and offering customers the best service by full dispenser packs, Virospack presented its range of moulded glass bottles a few years ago.
It's a range of vials high quality and weight thanks to the thickness of the base of all its references, as well as an incredible transparency. In addition of it, this premium glass is highly compatible with cosmetic formulas and easily customizable thanks to the many decorating techniques offered by Virospack in its own facilities.

Today Virospack expands its range of moulded glass bottles offering the same quality, weight, transparency and compatibility level as the rest of the line. This new format of greater capacity, 50ml, arrives to respond to the need for packages of bigger capacity in droppers.
It's a full proposal pack perfect for cosmetics intended for hair, body care, oils for face, body and hair care looking for quality packaging and maximum precision in its dosage and application.
The new format is Wide model bottle, so far available only in 30ml capacity, and like this one, the 50ml bottle also features the "Last Drop" technique. A unique finish that allows a restitution below 0.4%, lower than the market average.
A data no doubt, well valued by brands and the final consumer because it means that a greater amount of product can be used.
The 50ml bottle, like the rest of the range, has a 20/410 neck. It is therefore compatible with a wide range of classic and push button droppers from the large Virospack catalogue.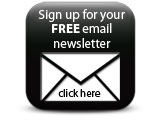 Virospack moulded glass bottles family grows, being now 4 references: Slim model with 15ml and 30ml of capacity and Wide model with 30ml and 50ml of capacity.
Featured Companies