Virospack goes beyond the look with soft touch finish
An image is worth a thousand words, but adding that TOUCH, the impact is greater
To provoke sensations, to wake emotions, to generate illusion, to create appetite for a product of beauty are undoubtedly committed of the cosmetic container.
Aware of the leading role that packaging plays in the purchase and use time of a cosmetic, Virospack has worked for many years with this vision. In search of excellence and at the service of brands, the proposals always bring functionality and design.
Virospack invests each year in new developments, functional improvements of existing references and innovative decoration techniques, offering customisation to customers.
Presenting the SOFT TOUCH finish, a decoration end that awakens more than one of the senses.
The introduction of novel pigments and special waxes in the painting section, duly treated and combined thanks to experience in the sector, allowing to offer this delicate final effect that increases the standard range of decoration techniques.
A smooth, silky, emotionally cosmetic and pleasing to the touch finish.
Satin matte finish, bright and velvety, eye-catching.
A decoration made in Virospack facilities to ensure, as always, the final result satisfying the brand's needs.
The vials with Soft Touch finish can of course be screen-printed and the paint can be made in gradient, in more or less intensity and in a wide range of colours.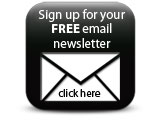 Tubular vials from 2 to 30ml capacity or moulded glass bottles 15 and 30ml, combined with wide range of droppers classic or push button, which in turn offer a large range of finishes and materials. In-house customisation.
Featured Companies