Virospack launches 2-in-1 cooling dropper
In a dynamic and competitive market environment and having a really informed consumer who every time expects more of her beauty products, improving the user experience has become a constant update for cosmetic brands and ultimately for all sector
Virospack, always looking for innovation and the best service for its customers, always responding to the needs of the market, today goes beyond the development of a new dropper and proposes a new packaging concept that offers an extra function to the dropper's own.
Innnovative dropper with massager tip
Virospack presents the first dropper with a massager tip. It's a real dropper whose pipette ends in a tip made of Zamak, a completely harmless and dermatologically tested material, with a cold effect that provides an instant cooling effect to skin.
2 in 1 applicator
The new dropper of Virospack, thanks to its metallic tool, offers an extra benefit to the precision, ease and safety in the dispensing and application of the product.
We are speaking about a dropper that is also a massager providing a pleasant refreshing sensation to increase the effectiveness of the product for its decongestant effect and blood activation for a better penetration and absorption of the formula.
Innovative design
The dropper with metallic tip can be classic or with push button. And of course decorated as the brand decides – spray printing, injected colour, metallized, metal shell… always in the company's own facilities, offering customization and ensuring the final quality.
The pipette is PP and incorporates at its end the metal tool with an original drop-shaped design for a pleasant massage and better results.It is a novel and quality dropper, both in its design and in the materials that compose it.
A dropper, classic or with a push-button, which due to its pipette's length fits perfectly with the Virospack moulded glass bottles - models slim 15ml capacity and wide with 30ml capacity and last drop technology - forming a premium final set.
It also fits perfectly with many of the company's tubular glass bottles and a large line of vials in the market.
Cooling tip
The new dropper applicator with a massage tip has been specially designed for eye contours, serums, oils, fluid makeup, and in general for low viscosity formulas, which want a precise, comfortable and pleasant application and a refreshing effect on the skin.
How to use it
The amount of product needed can be dispensed with maximum precision directly on the skin or fingertips. It is recommended to slightly extend the product and then massage it with the zamak tip to achieve a cold effect that will activate the blood circulation and facilitate the spread of the product evenly, greater penetration and greater efficiency.
Better use experience
New dropper with metallic tip for a different use experience. A proposal 2 in 1 developed by the internal team of Virospack. It's a multifunction dropper that will please the consumer by benefiting from a more comfortable and easy gesture, as well as more pleasant.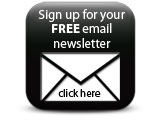 A packaging proposal with a plus to reinforce the emotional bond. Today, products capable of providing a plus beyond the effectiveness of its formulation, get undoubtedly to generate a greater link with the user that positively impacts in a greater satisfaction and loyalty with the brand.
Featured Companies