Virospack presents the texturised end decoration
Virospack is the first and only company that offers texturised finish for the rubber bulbs in classic droppers, and also in the body of push button droppers.
What is a texturised finish?
It´s a new decoration technique achieved playing with micro-reliefs. A new high-tech printing technique that allows us to play with the design at different depths offering a very special final effect to the eye and touch.
A new 3D technology that gives new effects and designs with 3D texture
We work with a totally computerised system using a texturising laser, that allows us to control the position, depth, design and at the end effect at each moment. It is an extremely precise and innovative finish that combines the industrial world with the design world.
Our textured finish that can mimic leather, rubber, velvet, raffia , or other, according to the effect looked for each customer.
A premium and eye-catching customised finish that can be gold, silver or in the colour targeted by the brand. It can even be lacquered or metallised for a more emphasised texture.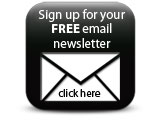 Thanks to 3D technology, that allows us to work on decreasing textures, we can provide a never before seen finish in the highest quality.
Featured Companies