Virospack publishes its Environmental Statement and obtains the EMAS Certification
Virospack is dedicated to taking care of the planet and has made it their top priority to work more sustainably to continue protecting the environment.
With this objective, the company has been working hard increasing staff awareness and investing in more respectful processes and techniques.
Continuing in this path, today Virospack works with 100% renewable energy sources and has considerably reduced its consumption of water or energy, and decreased waste, secondary packaging, or CO2 emissions generated.
This commitment and achievements are detailed in Virospack's published Environmental Statement. It's a full and transparent public document based on its environmental behaviour within its management system.
It's a EMAS certified Statement to show legal compliance and continuous improvement of Virospack working for our planet.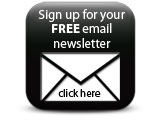 Read Virospack's complete environmental policy statement here.
Featured Companies