Visit Cosmogen's Inspiration Room and boost your imagination
Booth #RE10/RF9 at Luxe Pack Monaco
To highlight its latest innovative concepts, which will be revealed at Luxe Pack Monaco 2018, Cosmogen has imagined an Inspiration Room that will stimulate your creativity.
The creative process for innovative and original products that will amaze customers, requires a pleasurable environment leading to the freedom of thought and exploration of new horizons.
A warm atmosphere, soft shapes and cocooning tones will allow you to invent the product of your dreams, the perfect match between a formula, a packaging and an accessory, for an ultimate sensory experience and optimised formula efficiency.
For more than 35 years, Cosmogen is committed to the design and development of high-end patented packaging, brushes and accessories for make-up and cosmetics, with the ambition of promoting formulas' efficiency.
Recognised partner of the major international cosmetics brands, Cosmogen offers targeted and customised solutions for an effective application and protection of formulas.
The sales and marketing teams will be happy to introduce you to the Inspiration Room, and make you rediscover Cosmogen's latest launches.
For targeted skincare:
Micro squeeze'n spatula for wrinkles & eye contour: A smooth & comfortable spatula tip for a targeted and intuitive application on the face.
Micro Squeeze'n style for eyebrows: An innovative ergonomic shape with soft spikes to access hard-to-reach hairs of eyebrows, and skin even.
Ø16mm
Patented open/close rotary head to dispense, then apply formula
Dispense and apply
For natural care:
Clean Pyramid: The Clean Pyramid has 3 sides for 3 natural effects: daily cleansing, weekly scrub & massage. It fits all skin types.
100% Silicon
Patented
3 in 1
Easy to use
Easy-to-clean
For foundation:
#171 foundation Power Brush: A brush for powders, liquids and creams. Its Density and shape help to spread product and reach precise areas thanks to the angled part.
Synthetic fiber
Patented
Professional
All formulas friendly
For sensation:
Ridoki SPIKY stimulates the production of collagen and elastin, increasing blood circulation and helps restoring firmness.
Ø16mm
Patented
Also available in Squeeze'n tube version, with Patented open/close rotary head
PCR by Cosmogen
Post-Consumer Recycling/Reusing
Cosmogen has carefully studied packaging from PCR.
Its goal is to match ecological concerns while delivering a solution that guarantees the best hygiene, safety and quality conditions for its customers.
Following its expertise Cosmogen has established guidelines for PCR use, considering:
External aspects
Barrier Effect & Protection
Compatibility with formula
A range of products are available, integrating PCR in all or partial part of their conception:
Tense Ø19mm
Ball Tube Glass
Squeeze'n Tint Ø30mm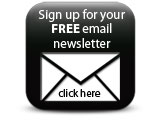 Visit Cosmogen at Luxe Pack Monaco - Booth #RE10/RF9
Featured Companies