Visit HCP at Cosmoprof Asia – Hall 3, Booth C01
Get green and gorgeous with HCP
HCP Packaging exhibit at Cosmoprof Asia – Hong Kong 2019 with an enhanced stock portfolio and luxurious new decorations. HCP's EcoLab present sustainable solutions that ensure beauty packaging is both green and gorgeous.
With a focus on developing primary packaging that offers the opportunity to 'reduce, reuse and recycle', the EcoLab team are optimising the use of PCR and continuously exploring cutting-edge options such as bio-materials, as well as identifying how the rapidly evolving beauty landscape informs development.
HCP present trend collections for AW20/21: 'Glow' and 'Solstice' - displaying original artwork, new stock items and inspirational decoration. 'Glow' showcases a versatile kit of innovative packaging that works from desk to gym and beyond.
The 'Solstice' trend collection reinvents stock packs ideal for pairing with illuminating products for skin, eyes and body. Mesmerising metallic, glitter and shimmer finishes inspire a sultry aesthetic.
New additions to HCP stock include the Super Slim Mascara; ideal for accurate application to both upper and lower lashes. The Magnum Square Mascara is the first of a new generation of premium aluminium stock packs; combining the cool touch of metal with a contemporary square silhouette.
Work with HCP's mascara experts to optimise the choice of brush, rod and wiper to achieve the desired lash look.
With excellent formula compatibility, HCP's Azure Jars are showcased with new shimmering decorations. A unique stock item that appears to suspend the inner jar within the thick-walled outer-jar for a premium appearance.
A striking new decoration for adding finesse to prestige collections with a domed, diamond or flat top-plate feature; these transparent holographic foils can be paired with any metallised colour to create a customised result.
HCP's extended new factory facilities in Huai'an, China, are now in operation with a celebratory opening ceremony held on 29th October 2019. The plant is installed with state-of-the-art machinery and production lines to ensure manufacturing processes are as efficient and sustainable as possible.
This investment adds extensive manufacturing and decoration capabilities to HCP's offering, as well as new centralised warehousing for raw materials and finished goods.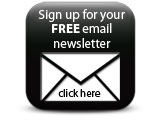 Check out HCP's new website; now featuring over 500 stock items. Sign-up to the newsletter to stay in touch with HCP's company news, products and services.
Featured Companies