Visit HCP at Luxepack Monaco 2019 - Hall Ravel RA4 / RB3
Get Green & Gorgeous with HCP
HCP Packaging exhibit at Luxepack Monaco 2019 with an enhanced stock portfolio, luxurious new decorations and a selection of sustainable solutions that ensure beauty packaging is both green and gorgeous.
With a focus on developing primary packaging that offers the opportunity to 'reduce, reuse and recycle', the HCP Eco Lab team are optimising the use of PCR and continuously exploring cutting-edge options such as bio-materials, as well as identifying how the rapidly evolving beauty landscape should inform the stock development program.
HCP exclusively present new trend collections at Luxepack Monaco: 'Glow' and 'Solstice' - showcasing versatile stock packaging with original artwork and inspirational decoration.
With new product launches and developments for the mascara category, HCP present a range of 'Modular Mascara'; manufactured, finished and decorated in the HCP Germany facility.
Speed-to-market and differentiation is high on the agenda for most brands, so a modular approach provides many style choices with a mix and match approach to cap and bottle silhouettes.
New additions to HCP stock include the Super Slim Mascara; ideal for accurate application to both upper and lower lashes. The Magnum Square Mascara is the first of a new generation of premium aluminium stock packs; combining the cool touch of metal with a contemporary square silhouette.
Work with HCP's mascara experts to optimise the choice of brush, rod and wiper to achieve the desired lash look.
For premium skincare, HCP present the stock Azure Jar in new finishes; a luxurious and unique design available in 30ml, 50ml and 65ml capacities, suitable across day, night and travel skincare.
HCP's extended new factory facilities in Huai'an, China, are now in operation. The plant is installed with state-of-the-art machinery and production lines to ensure manufacturing processes are as efficient and sustainable as possible.
This investment adds extensive manufacturing and decoration capabilities to HCP's offering, as well as new central warehousing for raw materials and finished goods.
HCP have now incorporated HCP Packaging Italy S.r.l. with representation in Milan to foster closer relationships with brands and partnerships with key Italian fillers.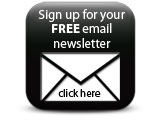 Check out HCP's new website; now featuring over 450 stock items. Sign-up to the newsletter to stay in touch with HCP's company news, products and services.
Featured Companies