Visit HCP at MakeUp in LA
Get inspired by HCP's latest packaging and decoration solutions for colour cosmetics, skincare, fragrance and toiletries. Transform the ordinary into the extraordinary with HCP
The freedom that paper palettes offer for design and graphics is pure indulgence. Seamless designs, full-colour printing and a wide choice of paper, laminate and special foils mean ambitious artworks can be achieved for a high impact result.
HCP also offer paper packaging for lipstick and fragrance sticks and covers for lip gloss to bring vibrant visions to a wider product range.
For fitness and beauty fanatics, maintaining a polished look during a work-out can be a challenge. HCP present a versatile kit for desk to gym and beyond.
Featured in HCP's 'Solstice' collection are stock packs ideal for illuminating products for skin, eyes and body; decorated with inspiring new finishes and a sultry aesthetic.
HCP are continuing to invest in their Lash Studios and expand expertise, with collaborative facilities now in Europe, North America and Asia.
Global teams are continuing to develop strong partnerships with fillers worldwide to offer customers the most effective targeted results that our mascara synergy and application systems can achieve.
Get in touch to find out more about HCP's mascara offering.
HCP Packaging welcome both press and customers to MakeUp in Los Angeles.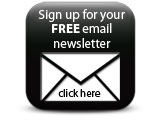 To schedule an appointment, please contact your HCP representative, or email Beth Wicker at: bwicker@hcpackaging.com
Featured Companies