Visit LipoTrue at NYSCC Suppliers' Day 2018 - booth 110
Northern Lights are also known as Aurora Borealis which draws a soft mantle of lights from green to violet in the flowing waters of the Arctic.
These mesmerising lights are produced by particle collisions between Earth's atmosphere and charged particles released from the Sun. Pale greenish-blue auroras are produced by Oxygen molecules, while purplish-red auroras are produced by Nitrogen.
Under the Northern Lights' skies, Årctalis has surfaced from 2,700 m depth and 2.98 ºC from an Arctic expedition in international waters near Greenland.
Årctalis is a marine active ingredient with high content in proteoglycans and exopolysaccharides, EPS, which have the ability of forming a film.
Årctalis increases essential extracellular matrix components (Collagen I, III, IV, Elastin, heparan sulfate and hyaluronan), reinforcing structural integrity and viscoelasticity.
It also induces desmoglein-3 (Dsg-3), enhancing skin cell hyper-adhesion, boosting epidermal cohesion and barrier function. Årctalis showed ex vivo to decrease MMP1 levels vs non-treated explants, protecting skin from blue light.
Årctalis is a unique marine ingredient from deep cold waters which can be used in formulations aimed at wrinkle smoothing and firming effect.
Årctalis restores skin's hydration and natural glow while also protecting skin from digital pollution (blue light). Take in the aurora and let your skin daydream following the Northern Lights.
LipoTrue will also be presenting Versillin, a biomimetic peptide of Versican, aimed at anchoring and fastening skin ligaments, repositioning these beauty columns to enhance skin firmness, to reinforce skin viscoelasticity and ultimately to reposition your skin.
Versillin can be use in cosmetics looking for a deep firming effect for a secret retouch scalpel-free. Click here to watch Versillin's webinar on demand.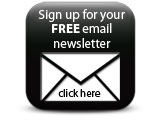 Also, LipoTrue invites you to discover the new proof of V-lifting efficacy of Sirtalice in only 10 minutes which will take the cosmetic industry by storm.
Featured Companies