Visit LipoTrue at in-cosmetics Asia 2018, booth I84
Stellight - shining in five steps
Have you never seen the brightest star in the night sky before the sunrise?
Its name is Sirius, from the Greek "Seirios" which means luminous and glowing. It is a white star shining 25 more times powerfully than the Sun in the darkest nights.
Inspired by this star and by its lightening constellation of which it is part, LipoTrue presents Stellight a brightening hexapeptide with a novel full action on melanogenesis, Stellight has a unique activity on melanocytes, keratinocytes and fibroblast, inhibiting their three-way communication.
Indeed, modulation of SCF liberation, secreted by keratinocytes and fibroblasts contributes to regulate fibroblasts-melanocytes-keratinocytes network.
Moreover, it inhibits the production of melanin, reduces the numbers of dendrites and melanocytes, and has an antioxidant effect. Thanks to its effectiveness against melanogenesis, Stellight, enhances ITA and luminosity value, providing a highlighter efficacy.
Stellight will be launched at in-cosmetics Asia through a Technical Seminar the 1st of November at 14:50 PM.
Furthermore, visit LipoTrue's booth to learn more about Munapsys, awarded with the Best Ingredient Bronze award at the in-cosmetics North America.
Vist LipoTrue at booth I84 at in-cosmetics Asia 2018.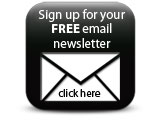 *Stellight and Munapsys are registered trademark ingredients of LipoTrue
Featured Companies